Merryoaks Property Finance have secured a £2.5m development loan for 17 units in Cardiff.
The funds, provided by Funding365, enable the developer to take two properties located across the road from each other through planning to convert into 17 residential units across the two sites.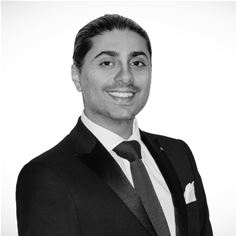 Saam Lowni, Managing Director of Merryoaks
The development loan offered a 9-month construction period and 3-month sales/refinance period (12-month total). The £2,500,000 provided will cover 100% of the build costs with the remaining funds to be allocated towards the acquisition of the site.
Once works are complete, the two properties will be worth in excess of £3.8m.
Saam Lowni, Managing Director of Merryoaks, said: "Having worked on the development for 18-months with a bridging loan, the client came to us with the priority of securing a development loan that would replace the existing 1st charge lender and provide 100% of the build costs. The developer…